8 tags
"CALL OF DUTY EP" OUT NOW
These last few weeks i've been really busy trying to get things ready for this day.  My new EP is out now: https://itunes.apple.com/gb/album/call-of-duty-ep/id648027667 Would mean the world to me if you purchased it. Please let me know what your favourite song on it is. "Call of Duty EP" 1. Call Of Duty Written by Me and Nigel Pulsford Produced and Arranged by Nigel Pulsford...
14 tags
Three weeks until Upload 2 Tour starts and NEW EP!
Hey. So the next tour is only three weeks away. London, Glasgow and the two Dublin shows have sold out, and we recently upgraded the Leeds venue to Cockpit 2, having sold out Cockpit 3 so quickly! Really hope many of you can come. Tickets for the remaining dates can be found here: http://www.uploadlive.co.uk I'm also currently putting together some tracks for a new EP that will be out at...
9 tags
The Upload Tour 2 - May 24th until June 1st
Following the success of Upload 1. We're doing Upload 2.  Full details can be found here: www.uploadlive.co.uk There's a facebook event about it too: http://www.facebook.com/events/569219973097838 This tour will be Eddplant, BriBry and myself, hosted by Luke Cutforth and will go to London, Birmingham, Manchester, Portsmouth, Leeds, Glasgow, Cardiff, Belfast and Dublin
1 tag
Tours Over
So the Upload Tour is finished. We had 6 sold out shows and over 1530 tickets purchased across the 10 days! Thanks a lot for coming. For the first time in ages i don't have any dates in my diary. I'm in the process of planning two tours, one for May and one for October. I also intend on doing heaps of living room gigs in August, so feel free to e-mail me about booking one!...
The Happy Sad Song - Official Music Video
So today I release the second music video from the "Love, Life, Loss and Tea" album that i made last year. Please give it a watch, and share it around if you like it. It's a song I wrote about a girl that I knew who lived her whole life with severe illness before dying shortly before her 15th birthday. I wanted to write a tribute that seemed fitting.  Co-written with Chris...
The Upload Tour - February 2013
So I'm back on tour in the middle of February. My biggest tour to date with three amazing other singer songwriters that I have met due to getting involved with the YouTube community: BriBry, Eddplant and Tom Law. I really hope you can make it. Liverpool has already sold out, and the others are getting close. Tickets from here: http://dft.ba/-upload2013 The dates can be seen on the picture...
2013
A big thank you for all your support in 2012! I look forward to seeing you all again this year. Starting with The Upload Tour in Feb!
So the album is finally out...
And here is the first video from it: You can order the album on CD from my merch store: www.davegiles.bigcartel.com Its also available on itunes: https://itunes.apple.com/gb/album/love-life-loss-and-tea/id568936580 And you can listen to it on Spotify as well: Dave Giles – Love, Life, Loss and Tea I really hope you enjoy it. It's been over a years worth of writing, fundraising and...
1 tag
"Love, Life, Loss and Tea" - It's finished!
So, after announcing I was going to make it in April, I've finally finished my debut album "Love, Life, Loss and Tea". Produced by the incredible Nigel Pulsford, and featuring performances from some amazing musicians! I couldn't be happier with the outcome. The presale has started and you can buy your copy by clicking here. There are some limited edition merch bundles that...
New Tour Announced!
My four album launch gigs are getting dangerously close to selling out, so it seemed like a good idea to announce my next tour… Click on the poster for full info.
1 tag
Album Update
1 tag
Love, Life, Loss And Tea... Album news and launch...
Everything is said in this vid: Click on the flier for tickets:
1 tag
The Living Room Tour 2012
So I'm back on the road again playing in your lovely houses! If you want me to come to you please drop me an email and we'll sort out a date :D info@cheekychimprecords.com
New Music Video for Bangarang
So I've been busy since the tour ended. Finally got round to recording a video to Bangarang. What do you think?
Venue Change: Manchester
Hey, The tour starts in 7 days, and I'm pleased to announce that due to high demand we've moved the Manchester show from Alter Ego to Satan's Hollow. Its still 14+ and all tickets currently purchased are obviously still valid. I will contact everyone that I know has tickets to inform them. Really excited about the tour. Rehearsals are sounding really great and we've got a...
New Photoshoot with www.nickkentphotography.com
I went out with my good friend Nick Kent for a photoshoot in London last week. Here are the results: PHOTOSHOOT. Please leave some comments to let me know what you think :D
The Tall Man Shortbread Tour
So today the Christmas Party gig sold out. Which I'm over the moon about because I've only done three headline London shows in 2011 and they've all sold out!  So onto my next project. The Tall Man Shortbread Tour, February 2012. Featuring gigs in Winchester, Sheffield, Newcastle, Birmingham, Manchester and Wrexham. It's just gone on sale (www.davejgiles.com/tour) and I am...
New song... This ones a little serious
The Dave Giles Christmas Party
So to celebrate the end of a great year for Dave, he's going to have an intimate Christmas party at the Camden Barfly on the afternoon of Sunday 18th December. Its a 14+ event, and Dave will be choosing his support acts over the next couple of weeks. Doors will be at 2.30, the gig will be finished before 6 and anyone under 18 will have to leave by 6.30… although Dave will be staying...
First big announcement post tour: I'M ON SPOTIFY!
For all of you who use the wonderful services of Spotify, click here: Dave Giles If you don't, you should. It's a great way to listen and discover music, and even if you're using the free service, musicians get paid for it, so check it out. More news to follow soon :D A big thank you to all those who came out to watch my tour. It was truly overwhelming how many people came out...
New Merch For The Tour....
So my first headline tour is just about to start and I'm getting really excited about it. I've had a few new bits of merchandise made which i think look really great.. What do you think? If you're not coming on the tour or if you want to make sure you get the right size, (as I only have 50 of each design made), you can order yours now by going to here:...
New Song... Just in time for the tour...
A topical song... England's Not Lost
I don't ever want to be considered a political songwriter, but the beauty of being a singer songwriter is that when something really gets to you, you can just put it out in a song.
"Tales Of A Social Misfit" - Limited Edition...
So the new EP is finished, and you can order your copy of the limited edition double Cd version from here: Click here  You can also listen to a couple of the tracks on my myspace page: www.myspace.com/davegiles
Final song for "Tales Of A Social Misfit"
So I've finished the final song…  I'm playing it on a mandolin… please let me know what you think…
Website Re-launch!
I recently decided to was time to change my website a bit, and make it a bit nicer… so i got in contact with the designer and set him some tasks… I hope you like it.  Just so you know… I'm currently recording my second EP… I've got another song that I've not yet put on Youtube, but i will do soon, so keep your eyes pealed! Hoping to have some stuff to...
Another new song for you....
Its called "A Song For The Old Days", please let me know what you think… The Living Room Tour is going on… got some very busy weeks coming up… you can still book your own gig… just e-mail info@cheekychimprecords.com i'm doing them right up until October this year.
Photoshoot with Nick Kent Photography March 2011 →
I've just uploaded some photos from my photoshoot with the wonderful Nick Kent. Let me know what you think, and then please check out Nick's website as there's some stunning photos on there. www.nickkentphotography.com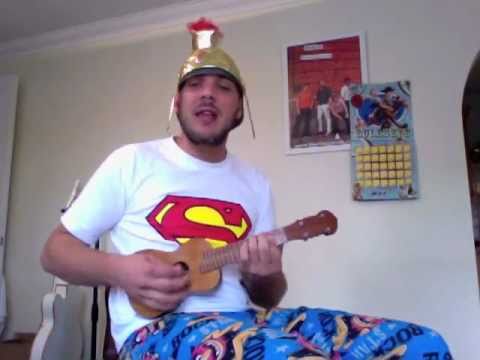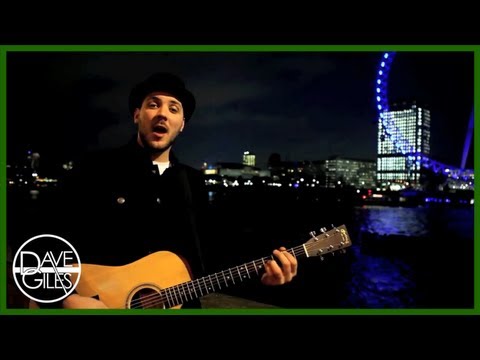 July Tour with Room 94 and Living Room Tour
So I've been building this announcement up all day, because I personally think that this is big news. I'M GOING ON TOUR AGAIN! This time in the last two weeks of July supporting a great young band called Room 94. The dates are as follows: Wednesday 20th July - The Cathouse, Glasgow Thursday 21st July - O2 Academy2, Newcastle Friday 22nd July - Roadhouse, Manchester Sunday 24th July –...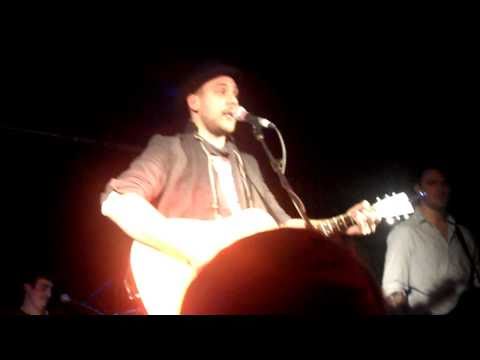 So whats happening next....
Ok so I've just finished the tour supporting Ivyrise and I'm planning what i'm going to do next. First things first I've got two gigs this month. On the 22nd Feb I'm taking the band to Bournemouth where we'll be playing at the iBar again. On the 23rd, I'll be headlining at the O2 Academy 2 in Islington, again playing with the band, and being supported by...
Review of Liverpool gig.... →
A review from the London show... →
I like this :D
My first tour has started!
I've been going on about this for a while now, but I'm now on tour. I'm attempting to do some video diaries for the tour, the first of which can be seen below from the day in Norwich. I'd like to thank Ivyrise for letting me support them. There are still tickets available for the rest of the tour… but they are going fast… you can order yours from here:...
Happy New Year
Hi, just wanted to wish you all a Happy New Year. I wish you all the best for 2011, and hope to see as many of you as possible on the road. Here's a new song that I've finished writing today. I hope you like it.
Unreleased mp3 giveaway! →
I've decided that anyone who buys their tickets for my tour with Ivyrise in January before Christmas will receive free copies of two unreleased tracks that I have demoed in my studio.  So if you haven't ordered your tickets yet, click on the link to my webstore (www.davegiles.bigcartel.com), order yours and you get two free songs. Hope to see you on the tour, if not before. Dave
I'm now on iTunes →
Today my EP was officially released on itunes.  Both the acoustic versions and the full band versions are online, so you can choose which version you want to buy (or if you're feeling particularly rich you could buy both) The EP is also available on Amazon MP3: http://www.amazon.co.uk/The-First-Seven-EP/dp/B0045FZ6PK/ref=sr_1_1?ie=UTF8&s=dmusic&qid=1288530854&sr=8-1